'Nothing great in the world has ever been accomplished without passion'
(Hegel)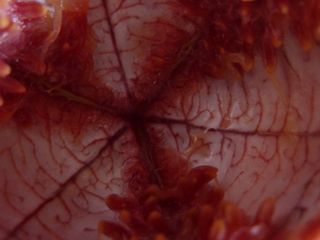 Passion, n.
I Senses related to physical suffering and pain.  Including: a narrative of Jesus' Passion; the sufferings of a martyr; a suffering or affliction of any kind.
II Senses relating to emotional or mental states.  Including: any strong, controlling or overpowering emotions; a fit of temper or rage; strong affection; sexual desire or impulses; the zealous pursuit of an aim.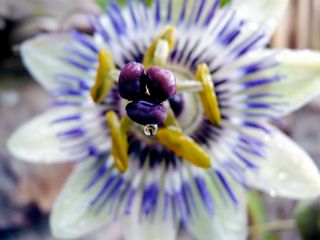 Passion flower, n.
Any plant of the genus Passiflora.  Native to South America, the parts  of the flower were imagined by Europeans to correspond to the instruments and circumstances of Jesus' Passion - nails (stigmas), wounds (stamens), crown of thorns (corona) and apostles (perianth segments - although there are only ten, not twelve, so I'm not sure who got left out).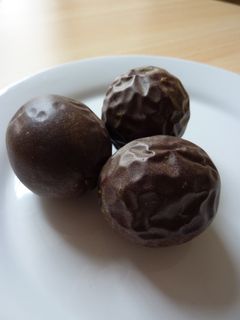 Passion fruit, n.
The edible fruit of some species of passion flower.  An egg-shaped berry with purple, slightly wrinkled skin and sweet yellow pulp surrounding small black seeds.  Often used as a source of juice.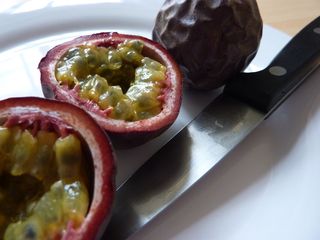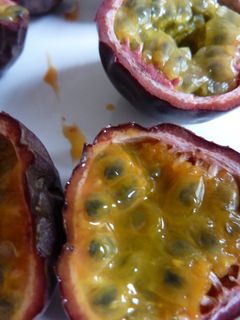 (Definitions from OED online; passionflower photo courtesy of Livvey K over at The Dish Ran Away With The Spoon.)