I've never understood why manufacturers feel the need to put a small paper packet of silica gel inside everything.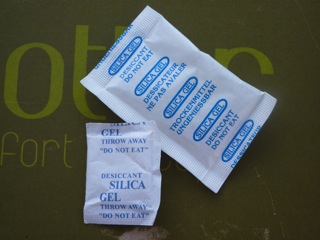 I know the theory - it keeps things dry.
But when you get your new purchase home, you just remove the packet.  You don't care about things getting damp in your own home - it only matters in the shop.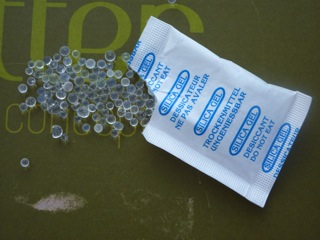 And then you're left with millions of tiny packets of silica gel, wondering what to do with them.  Because they're useful, clearly, and you can't just throw useful things away...