Remember the potatoes planted - as per tradition - on Good Friday?  Well, when I was home earlier in the month, some of them were ready to dig!
We planted lots of different varieties this year, to see which ones crop best.  These are 'Kestrel'.  I love the bright purple splodges.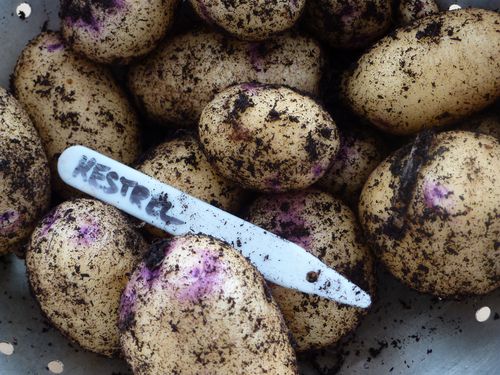 The harvest used to be celebrated with big feasts for the whole community.  Even the ancestors were invited, although they were politely asked to leave at the end of the night so as not to stay and cause trouble throughout the rest of the year.  We didn't have a feast, and didn't invite our ancestors - I hope they don't feel offended...