L had her last exam on Wednesday, so in celebration I decided to cook a three-course meal for us.  We started with pear and Serrano ham salad (courtesy of Lidl!), followed by spaghetti bolognese (made from scratch).  Dessert was something I've been wanting to try for ages.  I wish I could say it was my creation but unfortunately it isn't - it came from 'Chocolate' by Maxine Clark (this is a wonderful book, the same one my fudge recipe is from, and I want to try almost every recipe in it!).  I made a pear and chocolate frangipane tart - perfect as I love both chocolate and almonds.
I started by making a rich shortcrust pastry.  I always used to hate rubbing in, but I must admit I rather enjoyed making this, even though I was removing bits of pastry from my nails for hours!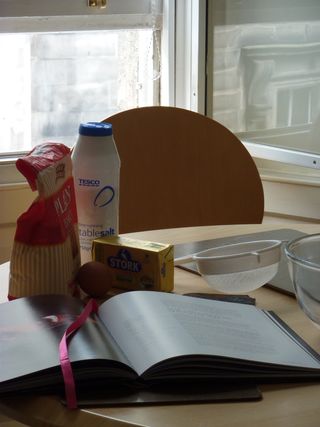 Next was the frangipane.  Here it was a sort of sponge rather than a paste - basically an ordinary sponge recipe but with ground almonds instead of flour.  Add slices of pear on top and bake, and it looks like this.  As it cooks, the pears sink and the frangipane rises.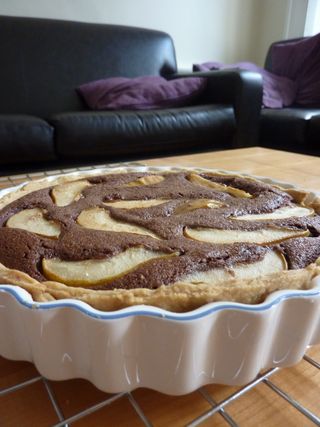 Finally, once cooled, add a glaze of melted raspberry jam: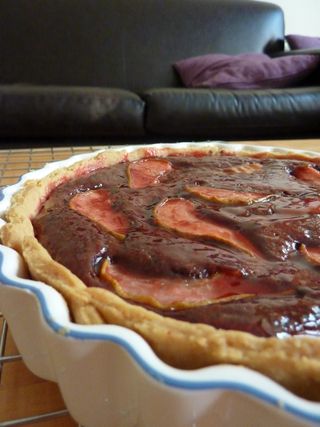 Mine was a little on the soft side and could have done with a few more minutes in the oven, but it still tastes good!