Last week, L and I impulse-bought a prickly pear.  We had no idea what to do with it, but bought one anyway.  And I can testify that they most certainly are prickly!  They don't look it, but they have lots of tiny, hair-like spines, a bit like those cacti that look furry but aren't.  When we got home, I looked up what to do with it, and we had a go...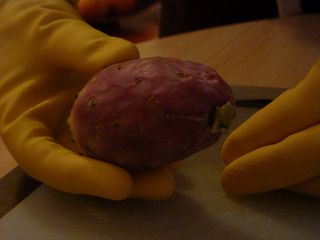 Wear gloves to prevent any more prickling incidents.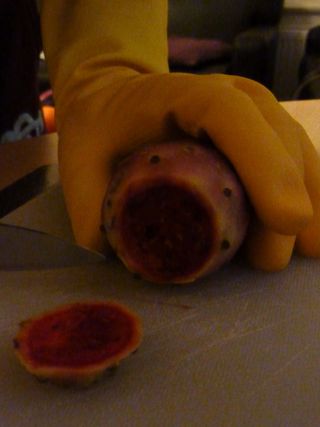 Chop off the skin at the top and bottom...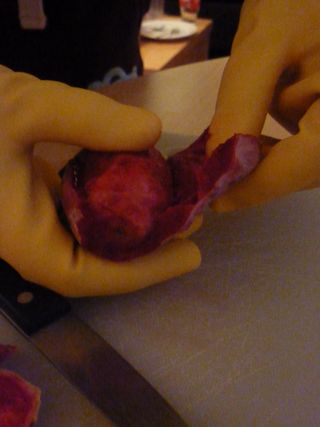 ...then peel the rest away from the flesh.
It was quite nice and refreshing, but full of seeds!  So maybe better suited to being made into juice or sorbet.  We're thinking perhaps a dragon fruit next - no idea what to do with one of those either!